Poyo In K:64?
The blog that you commented on when you said "The only game Kirby goes 'poyo' in is K:64", is actually false. Kirby goes "poyo" in 
Epic Yarn, Mass Attack
and Brawl, and even though that ISNT a Kirby game, it still features Kirby. Just use this note for future references, not intending to nag at your or anything.
Meta Kirby52

You lose.
20:13, April 16, 2013 (UTC) Hi! Just trying out my new signature.WaddleDooFan77

Twice the awesomeness! 16:16, October 3, 2013 (UTC)
Trying again... WaddleDooFan77 [1] Twice the awesomeness! 16:21, October 3, 2013 (UTC)
Yes! It finally works! Now I can shamelessly use talk pages! Thanks, NerdyBoutKirby!WaddleDooFan77

Twice the awesomeness! 16:43, October 3, 2013 (UTC)
GIF
GIF's like that are...better suited for your own page. I only say this because someone might take it the wrong way and get the implication you're calling them mean, as that GIF clearly did. If you post something like that, leave a little post note after the image and say something like (This is in no way directed towards you... etc, etc.) That's what I did for an image I had of a chubby Tiff awhile back, and nobody seemed to have a problem with it. Regardless, I'm not saying what you should and should not do; I'm just advising. Thanks for your time. Meta Kirby52

It's all mine! 22:59, March 27, 2014 (UTC)
Revised Artwork
I saw your request for a revised artwork for Para Sorceress. As NBK seems to be away, I'll acquire one and transparitize one for you. Others just might beat me to it though, hehe. Meta Kirby52

It's all mine! 21:43, April 8, 2014 (UTC)
Switches
You seem to be enthusiastic on the subject of getting KNiDL pics. Perhaps you could get some relating to the switch locations in said game? That would be a nice visual addition to the guide already in place. Iqskirby
SUPER SONIC SPEED! 00:43, October 8, 2014 (UTC)
Sorry for not responding yesterday! Sure, I could do that. What should I get and where should I put it? Speaking of pics, could you possibly get me a higher quality, transparentized Para Sorceress artwork? Just say what pics of switches you want, and I'll get them as soon as I can.--WaddleDooFan77

Twice the awesomeness! 12:16, October 8, 2014 (UTC)
Don't worry about responding a little late. Anyways, I don't have any switches in particular that I need you to get pictures for, just in general. However, I don't want pictures purely of the switches. I want pictures showing special locations that lead to the switches. You can find the guides on the levels they are found in, from Butter Building to Rainbow Resort. I don't know about the Para Sorceress picture. It already has transparency, but I wouldn't know how to make it of better quality or where to find a better one.

Iqskirby

SUPER SONIC SPEED!

20:00, October 8, 2014 (UTC)
Sprite Recoloring
I'm working on my new signature but I've hit a rough patch. You're good with sprites, right? Could you please recolor the Meta Knight sprite to match the icy coloration shown here: http://www.spriters-resource.com/fullview/14783/ ? Spare the sword and slash -- I've got them just how I want them. Take all the time you need, and have a merry Christmas. NerdyBoutKirby
Hey! I found it first, buddy! 23:15, December 23, 2014 (UTC)
is creating another signature while keeping the old one possible?
[[Inhale]]d VS [[Inhale|Inhaled]]
Hey WDF77! Your recent edit summary reminded me of something I've wondered about in the past. Is there any difference that you are aware of that I'm not between putting 'Inhaled' or 'Inhaled'? As far as I know, there isn't any. I'm just interested in why you believe one is better than the other. Paul2


Wrong holiday. 15:38, November 1, 2016 (UTC)
I just think that the first instance looks kind of weird with that one letter at the end not being blue. Linking the entire word looks neater, in my opinion. Plural word links are a fairly common thing on wikis that I've seen in the past, so I'm trying to carry that neatness over to Kirby Wiki. I hope you understand. WaddleDooFan77

Beam it! 15:49, November 1, 2016 (UTC)
Yep, I understand. Just wanted to hear your reasoning! For me, the last letter on the first instance is blue, but perhaps that can differ between people. Paul2 Wrong holiday. 15:56, November 1, 2016 (UTC)
Profile Picture
When you get the chance, I'd like to you take a look at my profile picture. Was this what my old one looked like, somewhat? I'm pretty certain this was the one I was using way back when, but I'd like to get a second opinion considering you seem to remember it as well. Meta Kirby52

Not This Time. 17:42, November 13, 2016 (UTC)
Remember this thread? I tried putting it in the way back machine, but it didn't show me enough content to see your icon for some reason.
Zooming out helped me be able to see your icon, but all it displayed was a blue box with a question mark... so that was pointless.

Iqskirby

Bihm Masheen Gahn!

18:21, November 13, 2016 (UTC)
All I got was a "Black X" in the upper-right hand corner. I guess I'll see if I can find the real one on my old laptop.

Meta Kirby52

Not This Time.

18:53, November 13, 2016 (UTC)
Nope. Seems I lost the power cable for it.. In the meantime, I made one that I think he was talking about. Masked? Check. Looks like Meta Knight? Check. I think this version is the one he was thinking of. I do remember having something like this as my account image before swapping over to Meta Kirby, aka the masked ninja, red eyed one I had earlier. However, there was also a short period where I had Kirby from K64, specifically, the scene where he reached out to Ribbon and Co. and saw them as food. It's sad I can't remember my own profile picture.>_>

Meta Kirby52

Not This Time.

01:58, November 14, 2016 (UTC)
Thread Limit
We have a limit on the Forums. Once we hit 500, we stop using that specific board. Meta Kirby52

Not This Time. 23:59, November 15, 2016 (UTC)
Dork Matter sprite
Hey WDF! Keeping this brief, would you mind if I used your Dork Matter sprite in my new signature? Paul2


Wrong holiday. 20:43, December 14, 2016 (UTC)
Dedede Model
Ok, so the reason why I tried reposting the model was because you didn't give a reason. Anyway, if I were to eventually try ripping the model myself, would it bother you less if I somehow managed to fix the shadows around the eyes? FireStavesCauseBlizzards (talk) 15:27, September 12, 2017 (UTC)
Since you have gotten access to the kirby star allies model, will you update ripple star's page with the model in kirby star allies? Rimalogo (talk) 18:39, March 26, 2018 (UTC)
Sectra Spynum, Parasol Sectra Dee, Sheld, and other Kirby models like Gigavolt
Congrats on getting the Lanzer model, it was great work and provided some closure for me and my men. However, there are 3 more requests that should be done. The Sectra Spynum (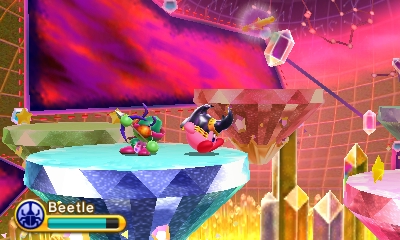 ), Parasol Sectra Dee (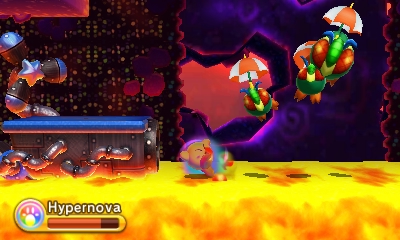 ), and Sheld (
) need models just like the Lanzer. It would be really helpful for the community as a whole. However, I don't know bout Gigavolt and Gigavolt II. Hope the job can be done. Jambuhbye!Macdawg (talk) 22:31, November 21, 2018 (UTC)
I suggest you be patient. You don't seem to have many other options. Iqskirby (talk) 21:50, November 29, 2018 (UTC)
Yeah, you're right. Just inform me when they're ready. And be ready for Heroes in Another Dimenison, a new mode similar to Kirby's Dream Land Extra Game and Revenge of the King. Jambuhbye! Macdawg (talk) 22:10, November 29, 2018 (UTC)
COngrats on every Sectra model obtained. Now all you have to do is get Sheld and (Possibly) Gigavolt, Gigavolt II, Anger Masker, Sheild Guard (Blizzard and Sizzle), and Jammerbeliever (The Jammerjabs that don't have a Copy Ability). Let's wrap this up and be prepared for future Kirby games! Jambuhbye! Macdawg (talk) 14:47, December 2, 2018 (UTC)
Magolor Render
Brief message from Aeroon (talk) 04:08, April 23, 2019 (UTC): Thanks to your, in your own words, beautiful render on the Magolor Wiki page, we now know there is a crack visible on the Master Crown. This could not be seen previously due to the game's standard definition graphics. THANK YOU.
Super Kirby Clash Renders
So if it's possible, would you be able to obtain renders for the bosses of Super Kirby Clash? If not, then fair enough.KingofDespairSS (talk) 14:32, September 17, 2019 (UTC)@KingofDespairSS
My Blog Post
Hey, I have a blog post that has the download links for Gigavolt II, Shield Guard, and Propeller's Star Allies design, if you're insterested. Blog Post about the Propeller. Gigavolt II, and Shield Guard Lmk what you think, and I eagerly await the results. Macdawg (talk) 16:04, June 16, 2020 (UTC)
Community content is available under
CC-BY-SA
unless otherwise noted.