Hello, I am SuperStarly212, a big fan of video games and the adorable Kirby.
2012 is Kirby's 20th Anniversary, which means Kirby's Dream Collection has been released! It is an awesome game and certainly a must-have for all lovers of the Super Tough Pinkpuff, so if you haven't bought it already, what are you waiting for? Buy it RIGHT NOW!
Plus you don't want to miss out on THIS!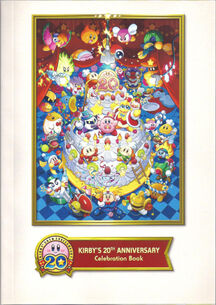 Oh yeah!!
Kirby of the Stars
Kirby of the Stars (the Japanese version of Kirby Right Back at Ya!) is awesome and it's one of my favorite anime! I hope to watch all of the episodes eventually when all of them are subbed.
I Have a Job... Sorta
Okay, so I don't really have an actual job, but I may do a few edits on the Kirby Wiki whenever I have free time on my hands.
Awesome Kirby Games
Kirby Air Ride
Kirby's Return to Dream Land
Kirby Super Star Ultra
Kirby Mass Attack
Kirby's Epic Yarn
Kirby's Dream Land
Kirby's Dream Land 2
Kirby's Dream Collection
Kirby...
Okay, most of them are awesome. It's really hard to choose an overall favorite as well, since each game that comes out is so much fun to play. It seems like each one keeps getting better and better, don't you think? Oh, and another thing: we REALLY need a sequel to Kirby Air Ride, or at least a rerelease with modified Wii/possibly Wii U controls.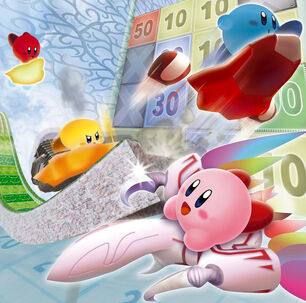 Awesome Kirby Abilities...
Hammer Kirby
Fighter Kirby
Sword Kirby
And most likely some others.
Community content is available under
CC-BY-SA
unless otherwise noted.