King Dedede

Perhaps the most iconic villian of the Kirby series,
King Dedede
has been around and in
Kirby
's way since
Kirby's Dream Land
, the first ever title to be released; the only game to not feature him as of 2011 is
Kirby & the Amazing Mirror
. He is a rather portly penguin-like character, wielding his iconic barrel-headed hammer with the star embelm.
While not inherently evil, Dedede causes all sorts of trouble in
Dream Land
, such as taking a bath in the
Fountain of Dreams
. While his everyday actions make it seem otherwise, he takes the safety of Dream Land very seriously, and although his plans are not always known by or agreed to by everyone, it is arguably effective, such as Dedede stealing the
Star Rod
and breaking it up, simply because he wishes it to be outside of
Nightmare
's hands.
In
Kirby: Right Back at Ya!
, his character is rather more shallow and dim-witted than depicted in the games, and seeks to straight-out humiliate and defeat Kirby just because he wants him away from
Cappy Town
. His plans backfire far more often than is healthy for
Escargoon
and himself, however.

Excluding console add-ons and systems that predate the series, the only
Nintendo
system that has not had its own
Kirby
game is the Virtual Boy.

What rating (out of ten) would you give Super Kirby Clash?
What rating (out of ten) would you give Kirby's Extra Epic Yarn?
What rating (out of ten) would you give Kirby Star Allies?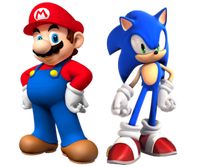 Community content is available under
CC-BY-SA
unless otherwise noted.