Parasol
An established series staple and extremely common,
Parasol
gives Kirby a star-tipped, red and white parasol. It is one of few abilities without an ability hat. The parasol is a cross between a spear and shield, as the star-tip passively hurts anything in front of Kirby, and makes the parasol a decent melee weapon. When the parasol
Copy Scroll
is obtained, it can fire surprisingly powerful stars. The parasol itself protects Kirby, and serves as a parachute to slow his descent, or a surface which Kirby can use to throw enemies away from himself.
Evidence detailing an non-ice variant of
Ice Dinos
exists both in
Kirby Mass Attack
's memory and within the final game itself. Orange Dinos sprites are buried in the game's code. Huge
Star Blocks
—which are the same size as the huge ice blocks spat by Ice Dinos—appear rarely in the game, and may have originally been intended to be used as ammunition by the enemy. In the game itself, a skull that greatly resembles a Ice Dinos' head can be found in the foreground of Stage 1 of
Sandy Canyon
. Based on this evidence, it seems likely that Star Block-spitting Dinos (and small orange
Das
) were intended to appear in this stage.

What rating (out of ten) would you give Kirby Battle Royale?
What do you think about Kirby Star Allies?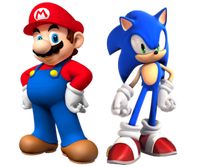 Community content is available under
CC-BY-SA
unless otherwise noted.