Jet
Available in
Kirby Super Star
, its remake
Kirby Super Star Ultra
, and
Kirby: Planet Robobot
,
Jet
is a
Copy Ability
that can be obtained from
Capsule J
in
Kirby Super Star
,
Capsule J2
in
Kirby Super Star Ultra
, or
Capsule J3
in
Kirby: Planet Robobot
. Kirby dons a combination flight helmet-jetpack with wings, tailfin and flight goggles. Jet lets Kirby hover instead of float, or store flight power and release it to fly freely for a short time. Kirby can use the jetpack to give additional power to his kicks, lunges, and can use his speed to ram enemies effectively.
At the E3 2014 presentation, artwork of four
Bandana Waddle Dees
was shown during
Kirby and the Rainbow Curse
's announcement. One of these colored Waddle Dees, the cyan one, went unused in the final game.
Kirby and the Rainbow Curse
was likely intended to feature 5-player co-op, a feature in Wii U software that was growing at the time. Based on the cyan Waddle Dee's position in the artwork, he may have been Player 3, making Player 4 yellow and Player 5 green.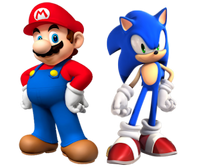 Community content is available under
CC-BY-SA
unless otherwise noted.