Angie
Angie
is a character in
Kirby's Epic Yarn
, who loves to explore the world , and she is one of the few capable of flight. She appears out of thin air and pick
Kirby
or
Prince Fluff
up whenever they fall into pits or too far behind each other, but they lose some of the
Beads
they have collected in the process. Angie resembles a little angel, with a halo visible when she heads off after helping Kirby or Prince Fluff, and has a yellow strand of hair on her head and a pair of white wings.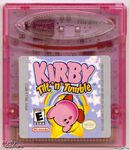 Because
Kirby Tilt 'n' Tumble
's sensors are calibrated for the cartridge to be played upright, playing the game on a Game Boy Advance SP and Game Boy Player causes some problems. While they can both boot the game, the controls are reversed on the SP because the cartridge slot is on the bottom instead of the top. Since the sensors are inside the cartridge, the only way to play it on the Game Boy Player is to pick up and tilt the GameCube itself, which is impractical.

Note: Polls are currently disabled on UCP Wikias and will be readded if the feature is implemented.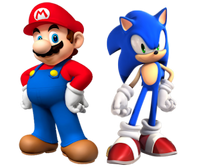 Community content is available under
CC-BY-SA
unless otherwise noted.