Coo
One of
Kirby
's six
Animal Friends
.
Coo
is a purple owl, and one of two Animal Friends capable of flight. Coo makes his debut in
Kirby's Dream Land 2
, and augments Kirby's
Copy Abilities
. Unlike other Animal Friends, who have a personal relationship or love interest, Coo is solitary, which doesn't seem to bother him in the slightest. In the anime, Coo is respected for his knowledge, and helps Kirby out with problems with animals in
Whispy Woods Forest
.
Spoiler for Kirby Star Allies
Kirby Star Allies
is the most heavily censored
Kirby
game to date, due to religion being one of its main themes, and thus having religious concepts that could potentially cause controversy. Some examples include changing "God" to "Dark Lord," changing "Prayer Song to God" to "
Song of Supplication
," heavily altering the lyrics of the Song of Supplication and those found in
Void Termina
's pause descriptions, heavily altering
Morpho Knight
's pause description, and changing various boss titles (e.g.
Hyness
's was originally "Demon General," but was changed to "Officiant of Doom").

What rating (out of ten) would you give Super Kirby Clash?
What rating (out of ten) would you give Kirby's Extra Epic Yarn?
What rating (out of ten) would you give Kirby Star Allies?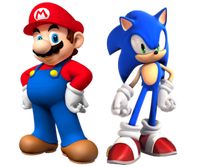 Community content is available under
CC-BY-SA
unless otherwise noted.