Angie
Angie
is a character in
Kirby's Epic Yarn
, who loves to explore the world , and she is one of the few capable of flight. She appears out of thin air and pick
Kirby
or
Prince Fluff
up whenever they fall into pits or too far behind each other, but they lose some of the
Beads
they have collected in the process. Angie resembles a little angel, with a halo visible when she heads off after helping Kirby or Prince Fluff, and has a yellow strand of hair on her head and a pair of white wings.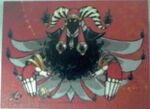 Spoiler for Kirby's Return to Dream Land
Many of the character models and concepts from
Kirby GCN
's development cycle were carried over to
Kirby's Return to Dream Land
.
Magolor
's first
boss
form resembles the unused design of
Kirby GCN
's final boss. Both have long, sculpted horns; a shadowy face and body; disconnected, floating hands; no visible mouth; glowing eyes; and red clothing. It also appears that this final boss's concept inspired
Magolor Soul
's design to some extent, as the two share a similar color scheme.

What rating (out of ten) would you give Kirby Battle Royale?
What do you think about Kirby Star Allies?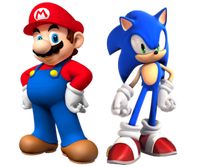 Community content is available under
CC-BY-SA
unless otherwise noted.