So, I've been somewhat involved in an RP off-site and had to make a new OC for it. Here's the art/bio for him! He's also canon to my AU, by the way.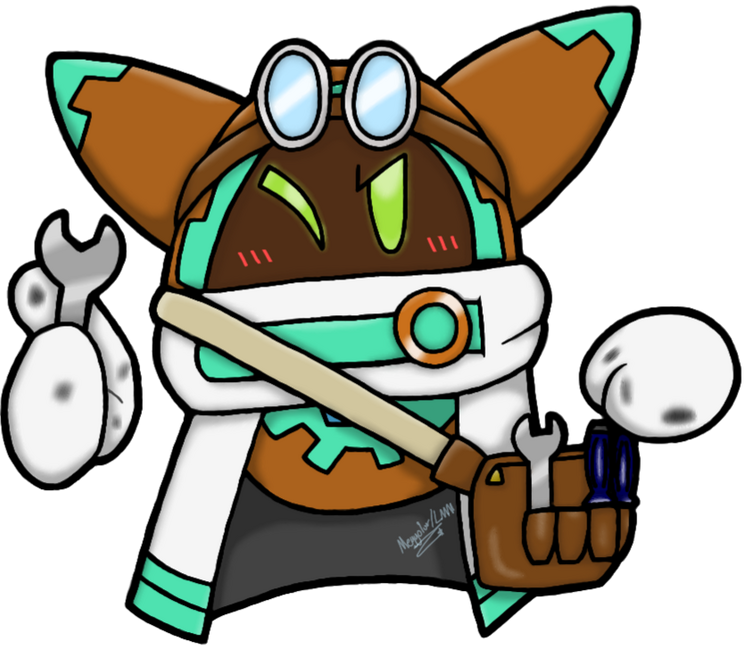 Name: Torques (pronounced "tork") Halcroft (deceased, read bio)
Species: Halcandran
Gender: Male
Birthday: November 9
Bio: Torques was an ancient Halcandran who lived during the time of Hyness's banishment and is an ancestor of Sirius and his daughters. Torques was only the equivalent of thirteen years old when he was accepted to be an apprentice mechanic because he did extremely well on his exams, so he was at least a few years younger than most of the other apprentices. For the first few years of his apprenticeship, Torques was very brash and had an awful habit of bragging about his work despite the fact that he was very clumsy and inexperienced. Over time, Torques realized his mannerisms were disruptive and that he was not necessarily the best worker, though he still tried his best and eventually became a lead mechanic who designed many robots and other machines that were used for many years on Halcandra. Torques went on to have a family of three kids, and he passed away peacefully of old age.