I realized yesterday that I have a whole heccin sci-fi planet with a gimmick of tech being integrated in as just natural, but my cast of Lathopian characters had n o c y b o r g s. My sister, after being rambled at, doodled some concepts.
I then completely latched onto the idea of a story with some goofy stereotypes, so changed sunshine's colors and altered edgy's design slightly (basically just added feet and shoulder armor).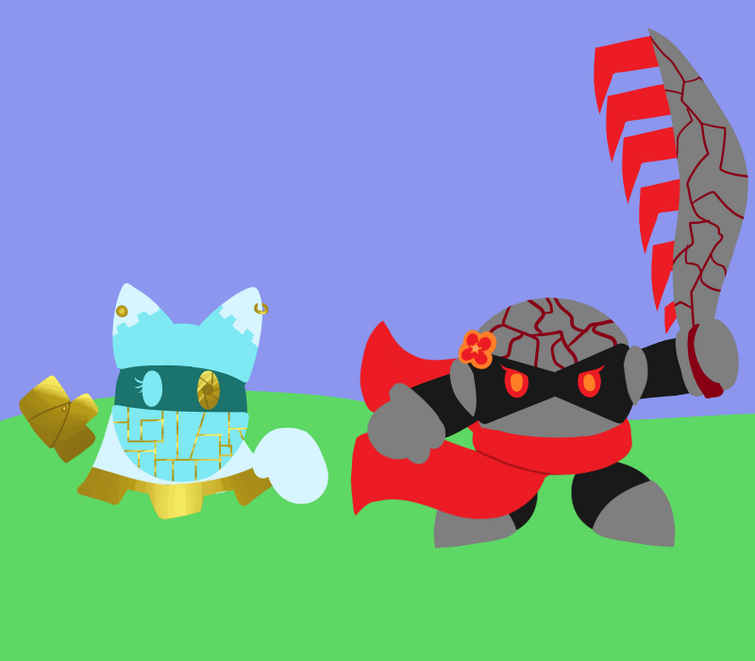 (The flower is from another one of sister's drawings.)
I've decided they're just maintenance people keeping Lathope's facet borders up, but manage to discover and stop an evil plot to destroy the borders because mixing the ecosystems like that would die the whole planet. This isn't very developed at a l l (seriously they don't even have names yet) but it'll probably have something to do with Satellite 027.
Random things about em:
Sunshine is the one with a tragic and edgy past and had to fight to stay pure. Edgy is just goth for fun and has a chill life.

Edgy's flower is attached a tech thingy because cyborg brain bottom text.

gay nerds

Sunshine has more physical robot parts, edgy is more mental. This does not lead to "how can life form,,,,, love robot brain,,,,,,,,," because that's boring, but it DOES lead to: Borb: "what if I download a virus into my brain" Egg: "nO-"