I need to have a maintenance for my project, because things are a bit complicated now. So...... here's the updated list of new OCs that I will introduce later.....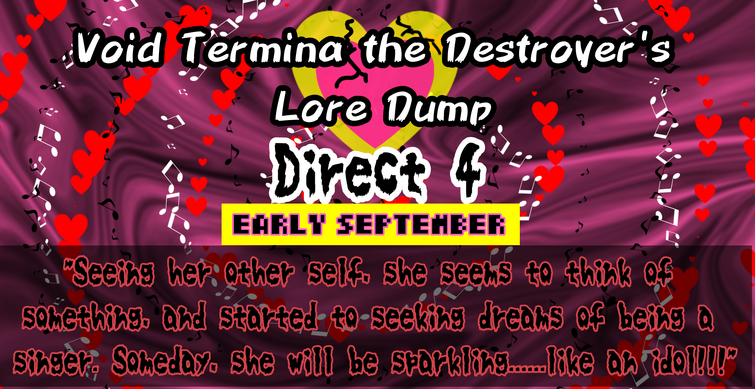 (Note: This time, I will mainly introduce the final bosses of Kirby Miracle Friends)
Contrido Ultima (Phase 3)

Soul of Ultima

Noir Knight

Alter Ravia
Also, I will introduce some lores about some charaters.
That's all for the foreshadow. I will complete the drawings as soon as possible.